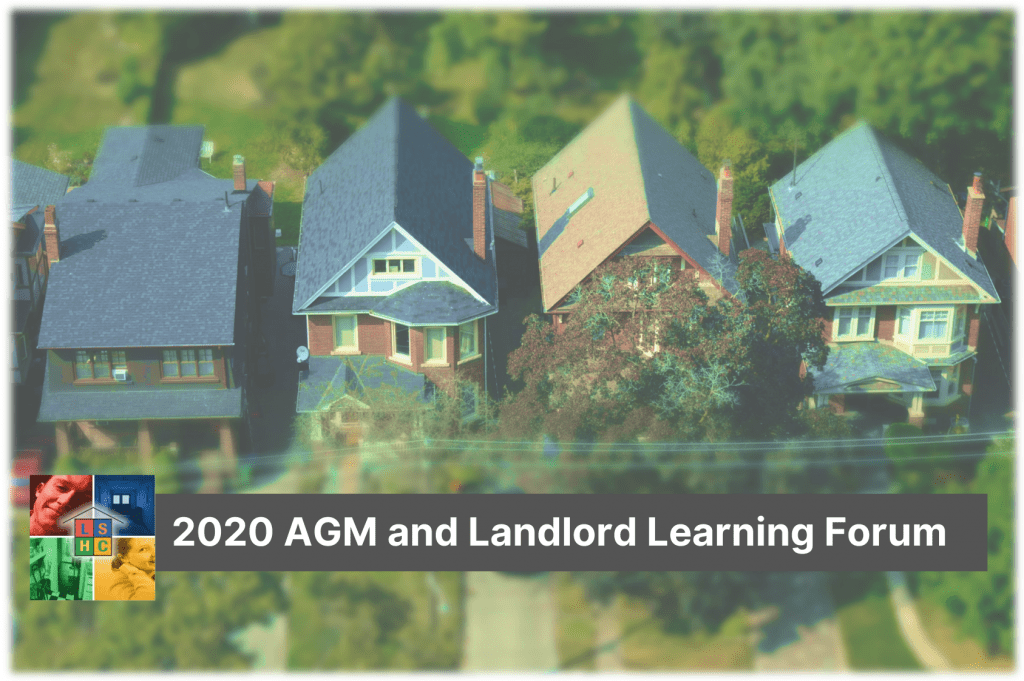 EARLY BIRD PRESENTATION

Bill 184: Collecting Money Owing Post-Tenancy – Toronto lawyer and Deputy Small Claims Court Judge, Jane Ferguson, kicks off the event with her early bird presentation. Jane explain amendments under Bill 184 that will allow landlords to file an application with the Landlord and Tenant Board to recover monies owed by a former tenant up to one year after the tenant vacates, rather than filing with Small Claims Court. These new provisions have not yet been proclaimed into force.
BUSINESS MEETING

LSHC's President, Treasurer and Clinic Director provide reports on LSHC's objectives, initiatives, and how we have navigated these unprecedented times and the challenges we have faced over the last year. The Treasurer will present the Financial Statements dated March 31, 2020 and provide an update on LSHC's funding situation.
MUNICIPAL AFFAIRS AND HOUSING

Address from Minister Steve Clark
EDUCATIONAL PRESENTATION           

Bill 184: The Good, the Bad and the Ugly – Lawyer and former LTB Adjudicator, Petar Guzina, will provide a comprehensive overview of Bill 184 amendments and explain how these changes will impact small landlords and their operations both positively and negatively. From consent orders to enhanced bad faith penalties, Petar Guzina will help you understand the new regulatory environment.
This is a member-only event. To register, visit  https://2020-lshc-agm-forum.eventbrite.ca