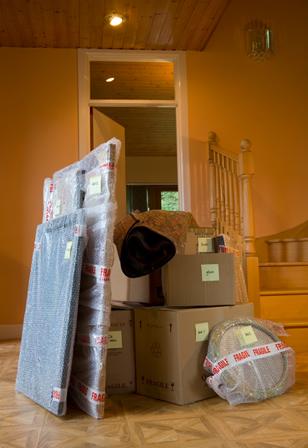 The moratorium on residential evictions in Ontario expired on July 31, 2020.
The moratorium on evictions was ordered by Superior Court Justice Geoffrey Morawetz on March 19, 2020 in response to the COVID-19 pandemic, it suspended the execution of all writs of possession to evict residents from their homes during the 2019 novel coronavirus (COVID-19) pandemic. The order was amended on July 6, 2020 to add the provision that the moratorium would remain in place until the end of the calendar month in which the state of emergency declared pursuant to section 7.0.1(1) of the Emergency Management and Civil Protection Act, R.S.O. 1990, c. E.9, is terminated.
The Landlord and Tenant Board continued to accept applications throughout the state of emergency and eviction moratorium. However, only applications that were based on urgent matters (posed serious health and safety issues or involve illegal activity in the rental unit) could seek relief from the LTB, applications which did not seek termination of the tenancy, and tenant applications, were scheduled for hearing. Any applications other than the exceptions above were accepted and placed in line to be processed at a later date. Unfortunately, many landlords misunderstood this process and thought that they were unable to serve notices or file applications until the Board "re-opened".
As of August 1, 2020, the Landlord and Tenant Board resumed regular operations and will[1]:
Begin to issue eviction orders that are pending;
Start to issue consent orders which are based on landlord and tenants settling their dispute through an agreement;
Continue to hear urgent eviction matters related to health and safety that are scheduled;
Start to schedule hearings for non-urgent evictions; and
Conduct non-urgent eviction hearings starting in mid-August and into the fall.
Any hearings that were scheduled prior to COVID-19 and cancelled because of the pandemic are now being rescheduled. The Landlord and Tenant Board will notify all parties about the new hearing dates and formats. Landlords are able to check the status of their file on the LTB website at http://tribunalsontario.ca/ltb/check-file-status/ or can try calling the LTB to speak to a clerk http://tribunalsontario.ca/ltb/contact/. Patience is required as wait times for the LTB have drastically increased.
In-person counter service at the LTB will continue to be closed until further notice. Hearings will be held through videoconference, by phone or in writing to reduce person to person contact and protect LTB staff and the public.
Wait times continue to be lengthy, therefore landlords are encouraged to make their best efforts to reach written settlements with their tenants when possible. This will make the process more efficient and expeditious before participating in an eviction hearing in front of an adjudicator.
New applications filed during the pandemic will also be dealt with using the alternative hearing formats. When filing applications for non-payment of rent, it is important to demonstrate that attempts have been made to reach a payment agreement to deal with the outstanding arrears. In cases where landlords have made written payment agreements, these agreements should be filed with the LTB and attached to the arrears applications by their file number.
Several landlords have let us know that the enforcement of eviction orders previously filed have been rescheduled and in some cases taken place. One landlord advised that they had filed with the enforcement office back on March 18 and the writ was enforced on August 18.
There will be many changes coming as Bill 184 amendments to the Residential Tenancies Act are proclaimed into force and integrated into Landlord and Tenant Board operations.
---
[1] LTB news page http://tribunalsontario.ca/en/latest-news/#ltb