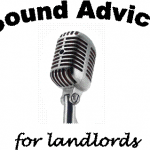 NOTE: The transcript below has been edited to reflect recent changes to the Landlord and Tenant Board's Rule of Practice #5.  The audio version of this podcast has not yet been revised. 
This is Sound Advice for Landlords, a podcast project for small-scale landlords across Ontario.  Sound Advice offers information on a range of topics and issues related to residential tenancies. Through one-on-one interviews with experts, landlords learn more about their rights and responsibilities. A transcript for each podcast is posted to our web site.
In this podcast we're talking about rules for Serving Documents to Tenants.  Our guest is Glenn Sheridan.  Glenn is a Community Legal Worker at Landlord's Self-Help Centre and I'm Susan Wankiewicz.  Welcome to Sound Advice for Landlords.
Where do the rules for serving tenants come from?
The Residential Tenancies Act, that's the Ontario law that governs landlord and tenant relationships.
Why would a landlord have to serve a document to their tenant? 
Well, for example, once a year a landlord may want to serve a notice of rent increase or occasionally they may have to serve a notice of termination for something like non-payment of rent or if they wanted to take the unit back for their own use.
Maybe we can start by talking about how a landlord serves notice to their tenant in person.
Usually that means going to the door, knocking on the door, and giving it to either the tenant or an apparently adult person in the rental unit.
Is the landlord required to serve personally?
Not really, it's the most direct method, put it that way.
What other ways can a landlord serve a document to a tenant?
Well, for instance, they can put the notice underneath the door; they can send it by mail or by courier or by fax.  They can put the notice in the mail box as well.  There are some other rules however that come into play if you're mailing or faxing or sending by courier to the tenant.
[EDIT: The Residential Tenancies Act was amended in 2018 to allow landlords the option of serving a tenant various documents through email.  However, there are restrictions and this agreement for email communication must be documented in writing by both parties. We suggest landlords document this using the Consent to Service by Email form.  More information about this form and its specific rules can be found on the Landlord and Tenant Board's website. Landlords should also review the Landlord and Tenant Board's Rule of Practice #5.]
So, for time sensitive documents like notices, how does the landlord calculate additional time if they're sending by mail or courier?
Well, the rules require that 5 extra days be included in the calculation of time if something is being sent by mail.  And, if sent by courier, you have to allow one extra day for the courier to deliver the notice to the tenant.  If that extra day falls on a non-business day however, you have to allow one additional business day.
How does a landlord prove that they've served the documents?
Well, the landlord is required to complete a Certificate of Service form.  This is a form that's available through the Landlord and Tenant Board offices either from their office directly or from their website.
And is it the same process for serving notice to enter their unit?
You obviously have to give 24 hours notice in writing indicating that you're coming in to do repairs for instance.  Ordinarily, you're not allowed to serve a notice on the door.  So a notice for non-payment, for instance, you cannot put it on the door. But a notice to enter the unit for repairs or for showing to a real estate person you are allowed to serve that notice on the door.
What are some of the common pitfalls landlords face?
Well, obviously most tenants are fine with getting documents from their landlord. But occasionally you may find the tenant deliberately avoiding the landlord if they don't wish to get a form from them.  A good idea here is to have a witness with you if you're encountering that kind of deliberate blockage, I guess.
Is there anything else landlords need to know about serving documents?
The key thing here is to ensure that you're able to prove that the notice was given to the tenant.  And how it was given, again, having a witness with you if you're encountering some problems is a good extra step that the landlord can take.  And, of course you'd have to bring that witness with you to a hearing at the Landlord and Tenant Board if there is any doubt about the way that you served the document or that you were unable to serve it.
The best way to ensure you are delivering forms correctly is by looking at Rule No. 5 which is found in the Residential Tenancies Act and between that and Section 191 of the Residential Tenancies Act you'll have a complete list of the ways you can serve a notice.
Another quick way to find out how can I serve a notice would be just to look at the Certificate of Service form as it does list all of the methods of service you can use.
Thank you Glenn.  You've be listening to Glenn Sheridan, a Community Legal Worker from Landlord's Self-Help Centre.  Glenn has been discussing the rules for Serving Documents to Tenants. 
*****
This has been Sound Advice for Landlords. The material presented in this podcast is intended as general information, it is not legal advice.  Sound Advice for Landlords is a production of Landlord's Self-Help Centre, a community clinic funded by Legal Aid Ontario.  To learn more about Landlord's Self-Help Centre and the podcast project visit www.landlordselfhelp.com.  Send your feedback to info@landlordselfhelp.com.
Copyright 2008 Landlord's Self-Help Centre. 
Thank you for listening!