Landlord's Self-Help Centre is governed by a ten-member volunteer Board of Directors that is comprised of skilled professionals and landlords who have taken an interest in the work and business affairs of the Centre.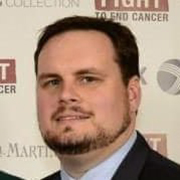 Jason McGuire, President
Jason is a Property Manager and President of Real Property Management Service, specializing in offering landlords a hands off and full service solution to owning rental properties. Our portfolio includes many varieties of rental properties including single family homes, basement apartments, condo units, multiplexes, and apartment buildings.
Through the overseeing and managing of many different properties Jason brings an insight from his experience. Jason owns and a variety of rental properties throughout Canada and draws on his experience to assist LSHC. Jason was appointed by the Board of Directors in November 2011 and elected by the membership in October 2012.
Samantha Glass, Vice President
Samantha F. Glass is the owner and managing partner of SFG Paralegal Services LLP for over 11 years, which offers representation to Landlords, Real Estate Agents, Property Managers and Investors. Samantha is well versed in various tribunals such as the Landlord and Tenant Board and Human Rights Tribunal. Samantha also often appears before the Small Claims court and is knowledgeable with enforcement of judgments.
Samantha teaches law at a local college as well as studies law working towards obtaining her LL.B. Samantha is a three-time number one international best-selling author and public speaker, where she speaks on legal issues and access to justice. 
Samantha has been in the real estate world all her life with her family and has seen the changes and the impact on the legal landscape. She brings multiple years of passion and dedication to educating, lobbying and betterment of legislation for landlords like herself.
With over eleven years volunteering within the legal community, Samantha has held key roles, such as the founder of the York Region Paralegal Network, that assists in by providing legal education and pop-up legal clinics.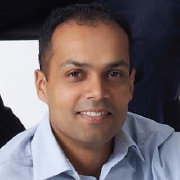 Raj Bharati, Secretary
Raj Bharati is a lawyer at the Technical Standards & Safety Authority. He previously worked at the Alcohol and Gaming Commission of Ontario, the Regional Municipality of York and at an environmental law firm.
Raj was until recently a small scale landlord and has experience with Landlord and Tenant Board proceedings. He is particularly interested in contributing to LSHC's government relations, law reform activities, and raising public awareness of landlord issues. He was a founding board member of Cycle Toronto and also serves on a City of Toronto committee of adjustment.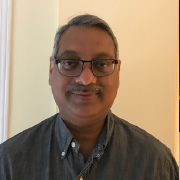 Raymond D`souza, Treasurer
Raymond currently works with the Liberty Utilities Canada as a Business Transformation Manager.  With his 25+ years of finance experience specializing in Finance and Accounting offering an array of skills in cash flow forecasting, budgetary planning, productivity metrics analysis, team management and stakeholder engagement. Raymond became a member of the board of directors in February 2020 and is keen to offer his finance and accounting knowledge to the clinic.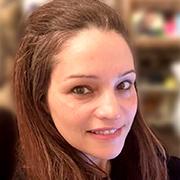 Linda Diab
Linda Diab has over 20 years of experience in strategy and insights managerial roles in the pharmaceutical industry. She is currently working as a healthcare insights and analytics consultant.
Linda holds an HBSc degree in Microbiology from the University of Toronto and an MBA from Wilfrid Laurier University. More recently, she completed an executive program in design thinking at Rotman School of Management.
Along with healthcare, Linda is passionate about real estate investment and has been a landlord for a number of years as well as a member of the Landlord Self Help Centre (LSHC).
As a board member Linda is particularly keen on contributing to LSHC's program development committee and strategic planning process to help in serving the evolving needs of small landlords.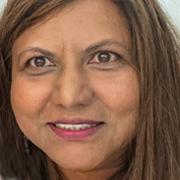 Barbara Bajja Goldsmith, Director
Barbara Bajja Goldsmith became AESL 's Vice President & Chief Human Resources Officer on January 9, 2011.  She is responsible for leading the human resources strategy, talent acquisition, leadership development, organizational design, compensation and benefits, employee relations, and people operations.
She received her CHRP in 1999, and her CHRL in 2014.  She began her career in finance and payroll working for one of the largest private real estate companies in Canada. Following her tenure in real estate, she served as Director of Global HR Operations at Clariant and the Stevens Company.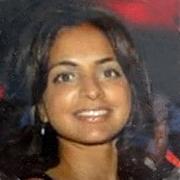 L. Reena Lal
Reena is a Marketing Executive and her experience includes working for multinational companies including Nestlé S.A. and Mondelēz (Nabisco) and has over 30 years of corporate marketing experience in the consumer packaged goods industry.
Today, she is the founder of LRL Brand Consulting, now in its 19th year, specializing in strategic planning, building brand equity, product marketing and improving market and financial performances for brands or businesses. Her key clients included Unilever Canada/USA and Colgate-Palmolive Canada. Reena's entrepreneurship led her to invest in a start-up consumer packaged company which she grew and sold in 2015.
Reena's philanthropic efforts include volunteering in her communities and has been a board member for the Distress Centre of Toronto, and on fundraising committees for Ronald McDonald House and Children's Aid Foundation of Canada. She also worked at the Heart and Stroke Foundation as a Marketing Director.
Reena holds a bachelor's of business administration degree from Wilfrid Laurier University. Reena joined the Board of Directors, LSHC in January 2023.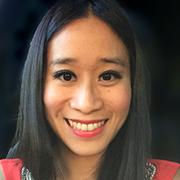 May Lee
May is a Chartered Professional Accountant (CPA) working at a Fortune 100 tech company in Toronto. She has over a decade of finance experience working in various publicly-traded companies, with expertise in financial planning and analysis, budgeting/forecasting, governance and controls, and financial modelling. She has been a landlord since 2017, and joined the Board of Directors in January 2023.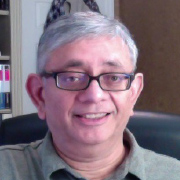 Vijay Shah, Director
Vijay is a Paralegal and owner of Denali Paralegal Services. His firm focuses on all areas of Landlord Tenant disputes, Small Claims Court, Municipal matters and Traffic tickets. Vijay has a degree in Mathematics and an MBA from England. Additionally, Vijay has a background in corporate management, having worked for several large financial institutions.
Vijay has been a small-scale landlord since he was a teenager and has been a member of the Landlord's Self-Help Centre since 2009. Vijay joined the Landlords Self help Centre Board of Directors to give back to the community.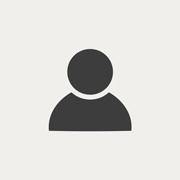 LSHC Staff
Silvana Agostino, Senior CLW (Paralegal)
Nathalia Debski, CLW (Paralegal)
Ender Joseph, CLW (Paralegal)
Diana Padierna, CLW (Paralegal)
Alda Pereira, CLW (Paralegal)
Trish Thomas, Executive Director
Landlord's Self-Help Centre is always interested in recruiting volunteers to participate on Board committees. Committee members become strong Board candidates; committee work provides a strong foundation of knowledge about the Centre and insight into the Centre's operation, policies, procedures, history and objectives.