With the eviction ban lifted, we look at what Bill 184 means for both tenants and landlords.
When the pandemic hit last March, the Landlord and Tenant Board suspended "the issuance of eviction orders and all hearings related to eviction applications." This meant that tenants who had been laid off as a result of COVID-19 could not be evicted from their homes for reasons for termination like non-payment of rent, damages or own use.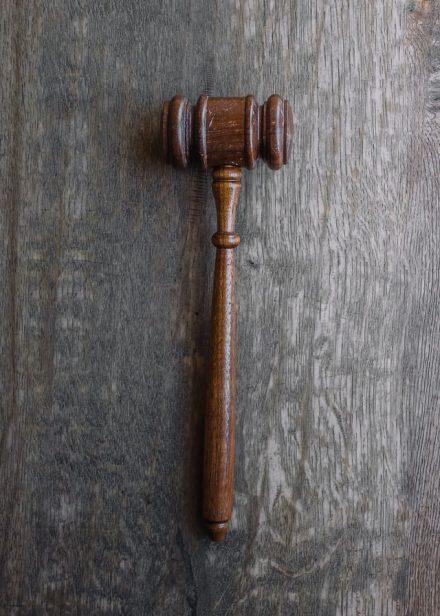 Before that, reforms were already underway, with the development of Bill 184, Protecting Tenants and Strengthening Community Housing Act 2020. The Bill finally passed on July 21, 2020, coming into effect just as the eviction ban expired.
The lifting of the suspension,combined with Bill 184, raised alarm among tenants, who feared a wave of evictions and "evictions without hearings."
But what does Bill 184 really propose, and will landlords truly be able to evict without hearings?
No evictions without hearings
The fear around "evictions without hearings" seems to stem from misunderstandings around the proposal of Bill 184 that landlords and tenants come to their own payment agreements.
In an attempt to streamline the application to collect arrears of rent and decrease the backlog of hearings at the Landlord and Tenant Board, landlords and tenants are now encouraged to come to a mutual payment agreement using the Pre-Hearing Repayment Agreement on how monies owed are going to be paid. Although it can include a provision for an ex-parte eviction order (without a hearing) for breach of the agreement, all agreements must be approved by the board.
"The idea is that you can come up with a plan as opposed to the board trying to impose one on you, which they have the right to do," says Caroline Rego, a Community Legal Worker with the Landlord's Self-Help Centre.
Rego notes that it's not just tenants who might have it wrong, misunderstanding what Bill 184 is suggesting.
"Some landlords think that they can just go ahead and evict their tenant without having to go through the Landlord and Tenant Board process. And that's just not what Bill 184 does. If a tenant stops paying rent, the landlord can't just change the locks and evict them. They're still going to have to serve notice, and attempt to come up with a payment agreement. And if that doesn't work, they're still going to have to apply to the Landlord and Tenant Board and go through the proper procedure of getting a legal eviction order," she says.
While an agreement puts the onus on landlords and tenants, who now have the option of collaborating to come up with a repayment agreement, all agreements between the two parties must be approved by the Landlord and Tenant Board.
"These plans still have to be reviewed and approved," notes Rego. "The Board has never taken an approach to rubber stamping anything. They're going to review this just like anything else. And they can even order a hearing on the matter to get down to the bottom of it."
Small landlords speak up
Pre-pandemic, the Landlord and Tenant Board was flooded with eviction hearings, leaving tenants in limbo and many landlords at risk of losing their property—often their place of residence as well—to the bank.
This was a perspective shared on three days of hearings that took place online between June 24 and June 26, giving landlords and tenants the opportunity to air their respective thoughts around Bill 184.
Tenants spoke to their concerns of evictions without hearings, rent increases and the peril of being forced into settlement agreements. Small landlords shed light on the challenges they faced through delayed trials, an inability to evict those tenants who refused to pay rent and a lack of recourse to recover monies owed.
One of those small landlords wasTeresa Almeida, a single mother who moved to Canada 20 years ago. Participating in the three-day hearings, Almeida eloquently and passionately spoke about the risks and challenges faced by small landlords, especially when they must manage tenants who don't pay their rent.
"I am not a big investor. I am not a big landlord with bags full of money…I do not live in a mansion, but rather a modest home that needs constant repairs. The risk of investing in real estate in Ontario has increased to the point where many are doubting whether this is something we are able to continue to do," she stated, voicing the truth for so many small landlords and likening themselves to the mom and pop shops neighbourhoods love rather than the big corporations many fear.
"Under the current Act, they (tenants) are protected due to the Landlord and Tenant Board's backlog and administration delays or clerical errors," Almeida said, adding, "Do not get me wrong, I am blessed to have great, responsible and generous tenants. But isn't it just a matter of time, though? Isn't it just a waiting game until someone decides to destroy my hard work and I will have no recourse?…Or maybe they will decide not to pay and the government will allow them to stay at my property, maybe over a year, while I drown in debt, without the ability to pay for mortgages."
Almeida went on to share how she has worked with many tenants over the years, from new immigrants to those with low income and people who have lost their jobs, and how they have always found ways to work something out.
"These responsible tenants find ways to communicate with the landlords and work together to reach a win-win solution. These tenants take great pride in their homes and it shows. Good landlords want to keep these good tenants. Good landlords do not want to contribute to the homelessness rates in our cities. Good landlords are not heartless…We want to help. We just need to be able to get rent because the banks do not wait for us."
Quicker justice for all
In short, those in favour of Bill 184's reforms hope for a reduced backlog and shorter wait times in courts as well as quicker resolutions for landlords and their tenants. With a more efficient, effective process, tenants and landlords who are in real distress can get help sooner, rather than getting lost in the bureaucracy and suffering through delays.
"While some are calling it 'evictions without notice,' really what Section 78 of the Bill is doing is encouraging landlords and tenants to work out their agreement in writing, so they can mediate and solve their own issues," says Rego. "However, landlords still have to file an application with the Board and any agreements made have to be properly approved. The Board still has the right to call a hearing if further clarification is required."
"The hope is that it will streamline the process and prevent a backlog," adds Rego. "If both parties [landlord and tenant] agree and fill out the proper documentation, turning it into a proper order approved by the Landlord and Tenant Board, then they're able to resolve the issue(s) without involving a hearing. It's a faster process for all."