REPLAY: 2023 Landlord Learning Forum – Wednesday, October 11, 2023.
Enjoy the replay of our webinar event…
Application of Bill 97 to Your Residential Tenancies
Speaker: Jane Dean
Tips for Non-Payment of Rent
Speaker: Sharda Sankar Bickramsingh
Self Represented Landlords at the LTB
Speaker: Harry Fine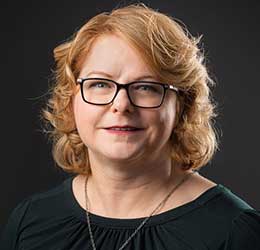 Bio
Jane Dean
Partner, Dean Cservenyi LLP

After many years of working in the legal system, Jane Dean realized her passion for the law and wanting to give back. She then realized that a future providing legal services in a friendly, respectful, and affordable manner was the career choice for her.
Jane began her legal career as a secretary at the firm of Blakes, Cassels and Graydon in downtown Toronto, Ontario. Since then, she has worked in a variety of roles within the legal profession including working at the Ministry of the Attorney General, the Halton Region Crown Attorney's Office, the Kitchener-Waterloo courthouse and the Office of the Children's Lawyer.
In 2016/17, Jane attended Conestoga College's Post-Graduate Paralegal program graduating with high distinction and earned her P1 Licence in 2017. Her extensive experience working in the judicial system and producing transcripts has prepared Jane to assist those that need legal representation and given her a wide breadth of knowledge of legal principles amid the legal system.
Jane provides legal support in landlord and tenant law, providing assistance to both landlords and tenants since 2019.
Presentation Synopsis
Bill 97, Helping Homebuyers, Protecting Tenants Act, 2023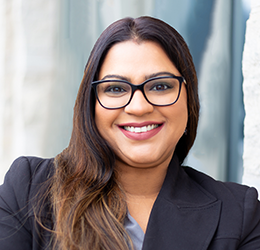 Sharda Sankar Bickramsingh
Bio
Sharda is a licensed paralegal, Notary Public and paralegal instructor.  She has extensive experience advocating fiercely for individual and corporate landlords at the Landlord and Tenant Board, while ensuring their rights and obligations are preserved. 
In addition to professional representation, she provides guidance and education to landlords, over various platforms including forums like today's. 
Presentation Synopsis
Tips for non-payment of rent
(Mediation – LTB looking for efforts made).
Non-paying tenants can cause various challenges for landlords, including financial difficulties. Landlords rely on rent being paid on time, each and every month, to be able to meet their own financial obligations. When a tenant fails to pay rent, the tenant may make it difficult for a landlord to pay a mortgage, taxes, and utilities, among other things, resulting in harm or hardship for the landlord.
Notwithstanding, the Landlord and Tenant Board strives to balance the rights of both, landlords and tenants. Accordingly, the Landlord and Tenant Board examines the efforts both, landlords and tenants, make to resolve issues between them, such as the issue of unpaid rent.
Learn how landlords can properly address the issue of a tenant's failure to pay rent at the Landlord Tenant Board, as well as how landlords can increase their chance of success at evicting tenants who fail to pay rent.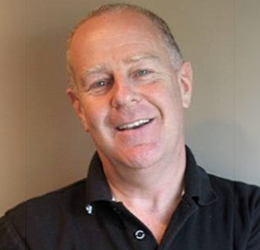 Bio
Harry received his appointment as an adjudicator at the Ontario Rental Housing Tribunal in 2001 and sat on the Board for 5 years before becoming a paralegal.  He has decades of experience representing landlords at the Landlord and Tenant Board.
While now retired from active practice, Harry still trains groups and organizations on how to operate safely under the RTA, and provides a series of webinars to help investors navigate the RTA and the LTB.
Harry is a former director of the Paralegal Society of Ontario, and Ontario Paralegal Association, and a former board member of the Landlord???s Self-Help Centre. Harry also has a prolific online presence, you can follow him at:
Twitter: https://twitter.com/harry_fine

Allen Chin
Mortgage Broker – Principal
Commercial | Residential | Investor Services
955a Kingston Rd, Toronto, Ontario, M4E 1S8
416-315-0355
877-918-1004
http://www.guardianmortgages.ca


Community Partner resources
RentSafe is an initiative led by the Canadian Partnership for Children's Health and Environment (CPCHE) that aims to address unhealthy housing conditions affecting tenants living on low income in both urban and rural communities in Ontario.